We swooned so hard for these chocolate truffles made by McCauley Tawpash that we had to post it on our blog. And speaking of blogs, check out this recipe on McCauley's blog where there are so many more recipes and lifestyle tips. Highly recommend.
McCauley is a Women's Holistic Health Coach + Wellness Chef, there is a wealth of information on her website, instagram, and! best part, you can also hire her if you're looking for a health coach!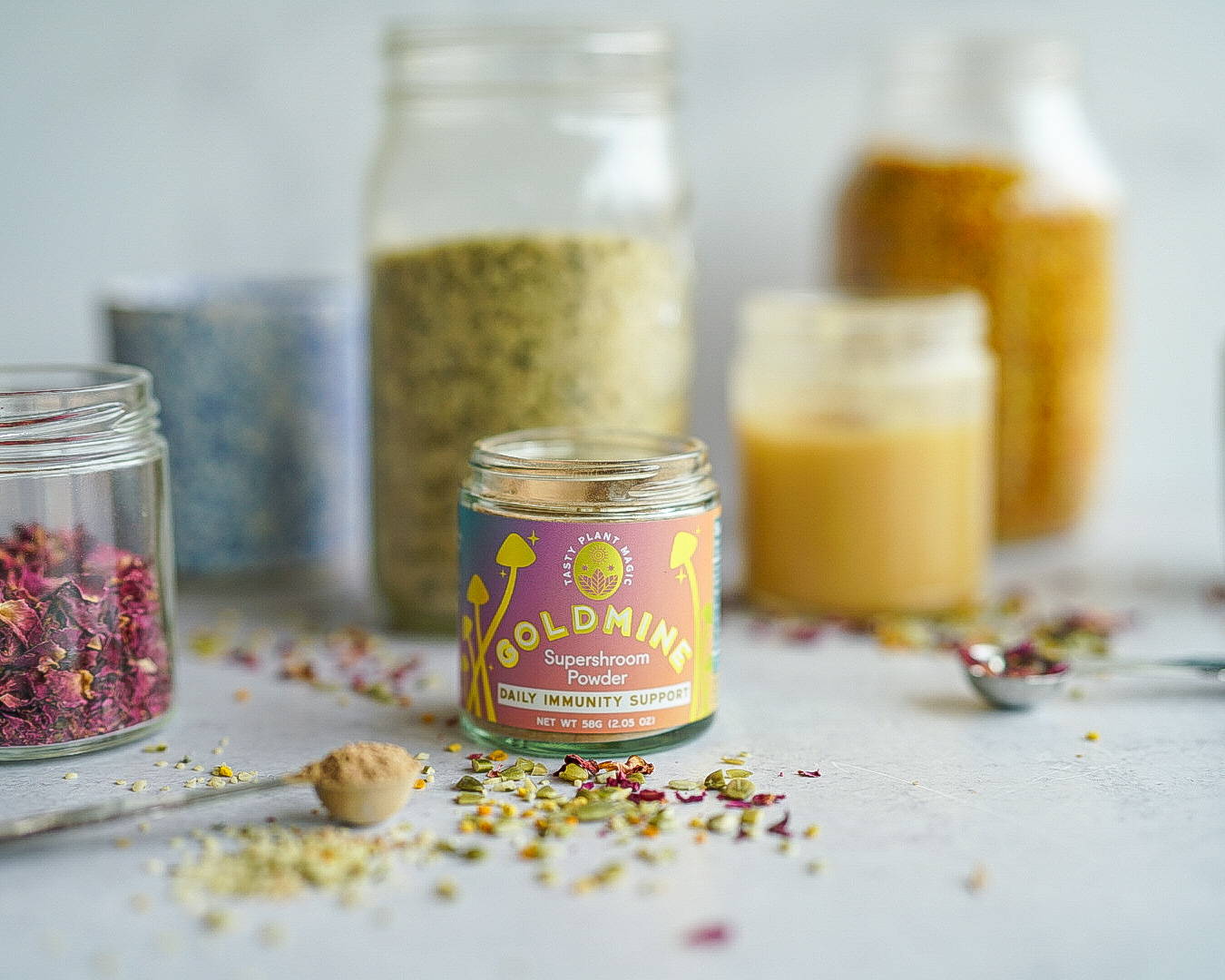 ---
Ingredients
•1 cup rolled oats
•1/2 cup walnuts
•1/4 cup cacao powder
•1/3 cup macadamia nut butter
•1/2 cup dates, pitted and soaked
•3 Tbsp hemp seeds
•1 Tbsp Goldmine Supershroom Immunity Powder
•1 Tbsp honey
•1 Tbsp coconut oil, melted
•1/4 tsp vanilla
•Pinch of pink salt
Directions
Add all ingredients to a food processor and pulse until well incorporated and you have a dough-like consistency. Using a Tbsp measurement, scoop dough and shape into 2" balls. Top with pink salt, chopped nuts, rose petals, and bee pollen!
Read recipe on McCauley's blog here.
---
---