Supershroom Immunity Support
Regular price
$49.00 USD
Sale price
$39.00 USD
Unit price
per
Sale
Sold out
Resilience to stress and sickness is more important than ever. Goldmine Supershroom Immune Support is a blend of immune boosting mushrooms and herbs paired with lucuma and ginger for easy drinking. Nutrient dense and packed with our favorite anti-inflammatory immune protecting compounds, this blend supports + strengthens the immune system. Drink on its own or add to your favorite beverage.
Ingredients

Reishi fruiting body mushroom*, Turkey tail fruiting body mushroom*, Maitake fruiting body mushroom*, Astragalus*, Lucuma*, Ginger*

*USDA certified organic
How to use

Enjoy it daily in drinks and foods like coffee, smoothies, juice, tea, or even water. 
Benefits

✨ Anti-inflammatory

🌿 Immune boosting mushrooms + herbs

✨ Antioxidant rich

🌿 Protect & strengthen your immune system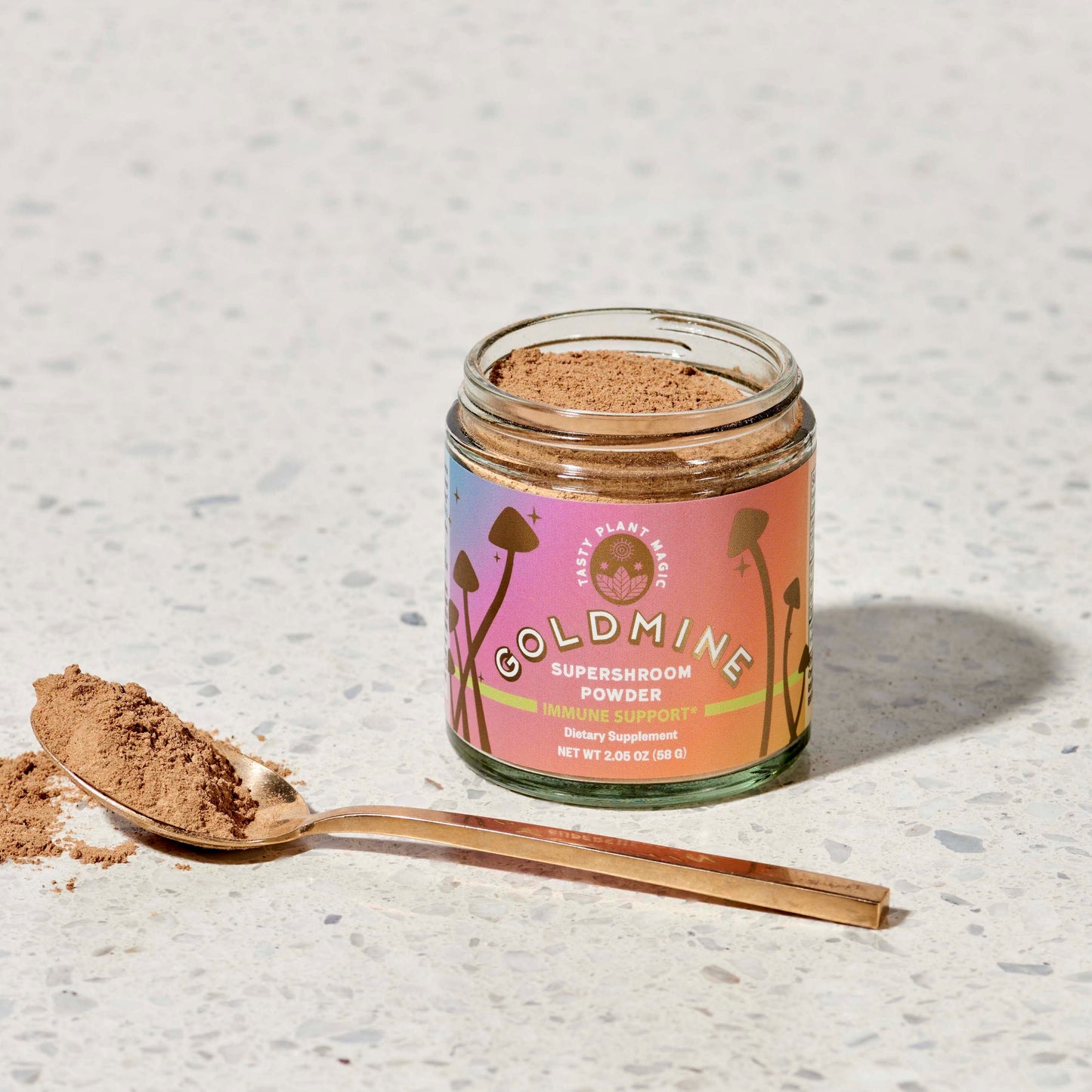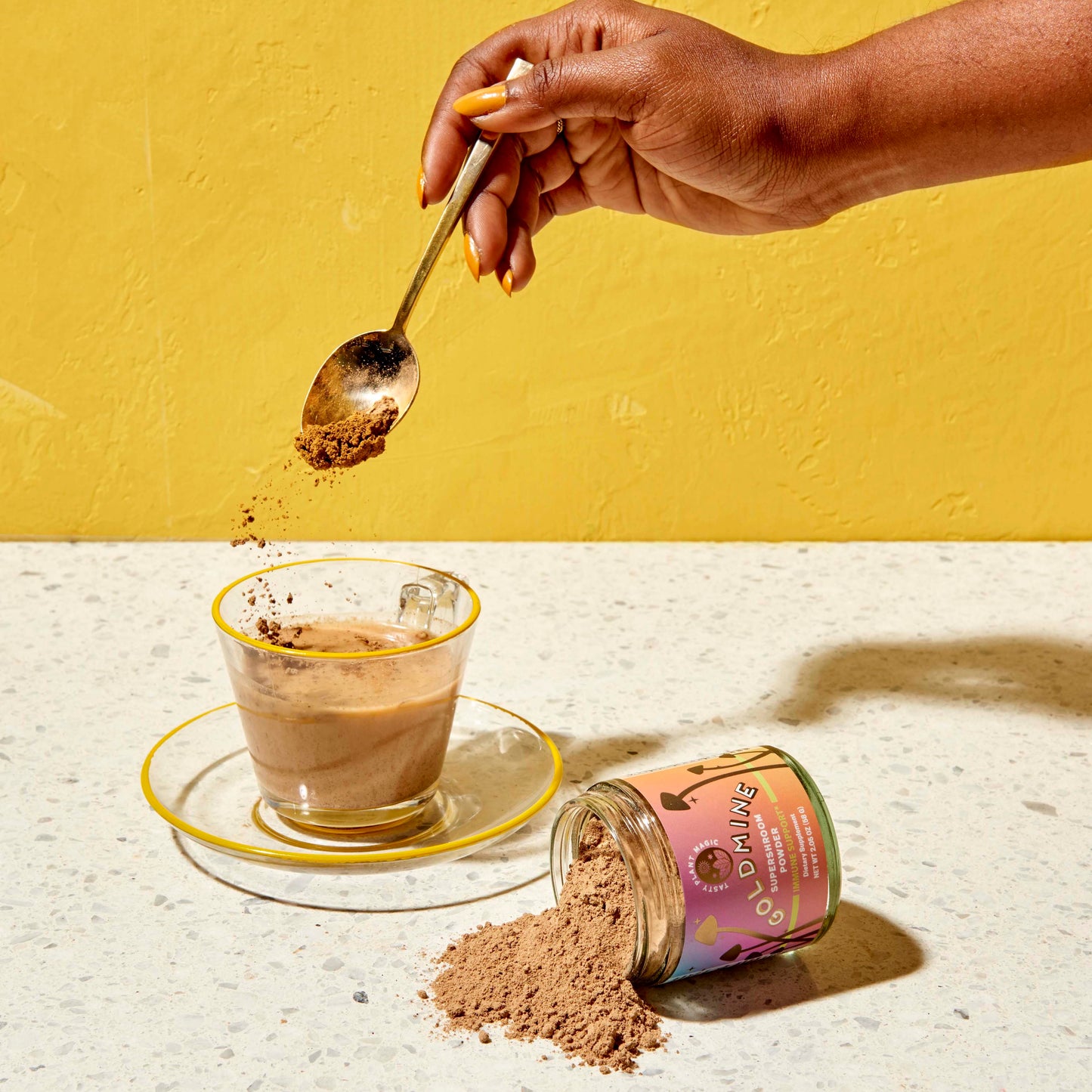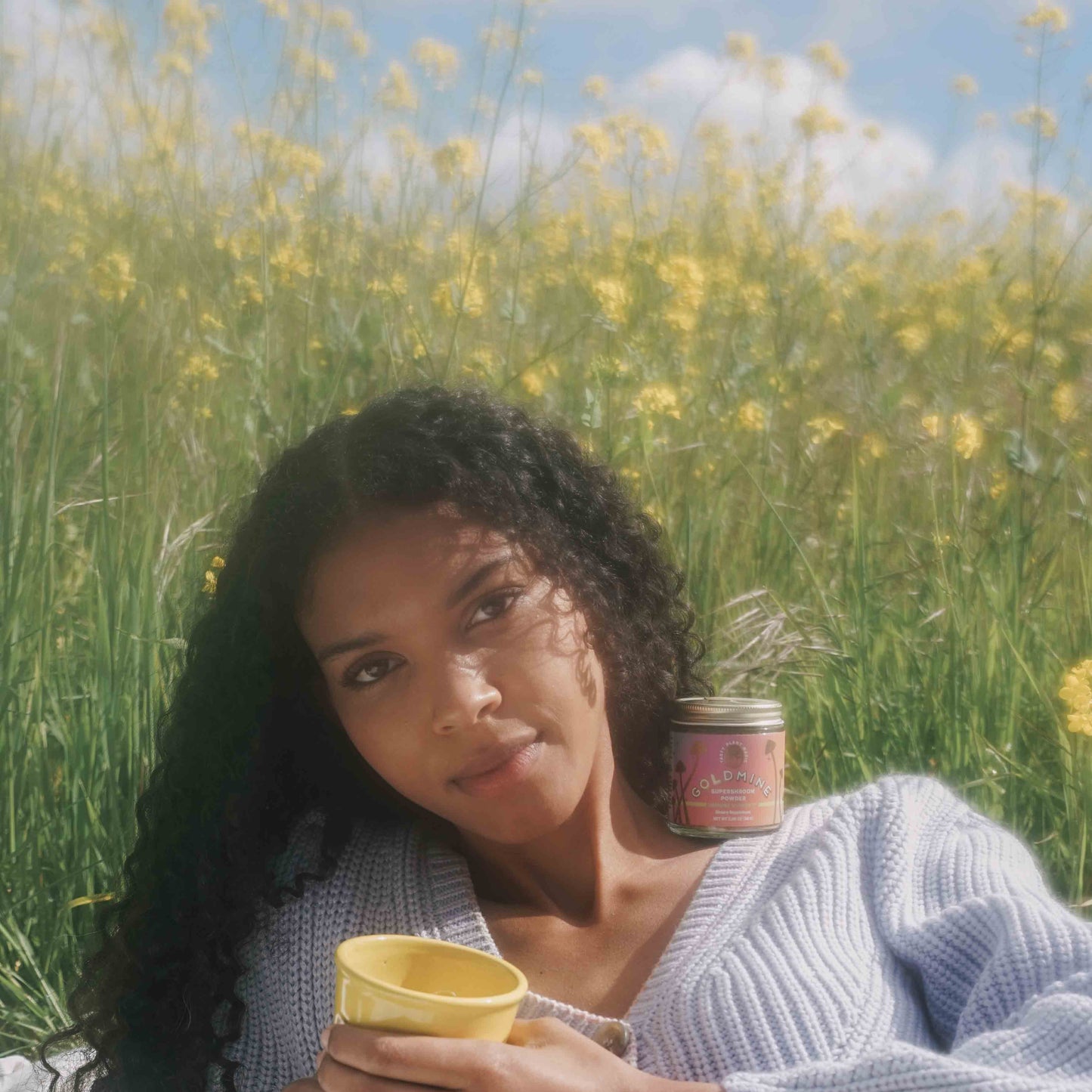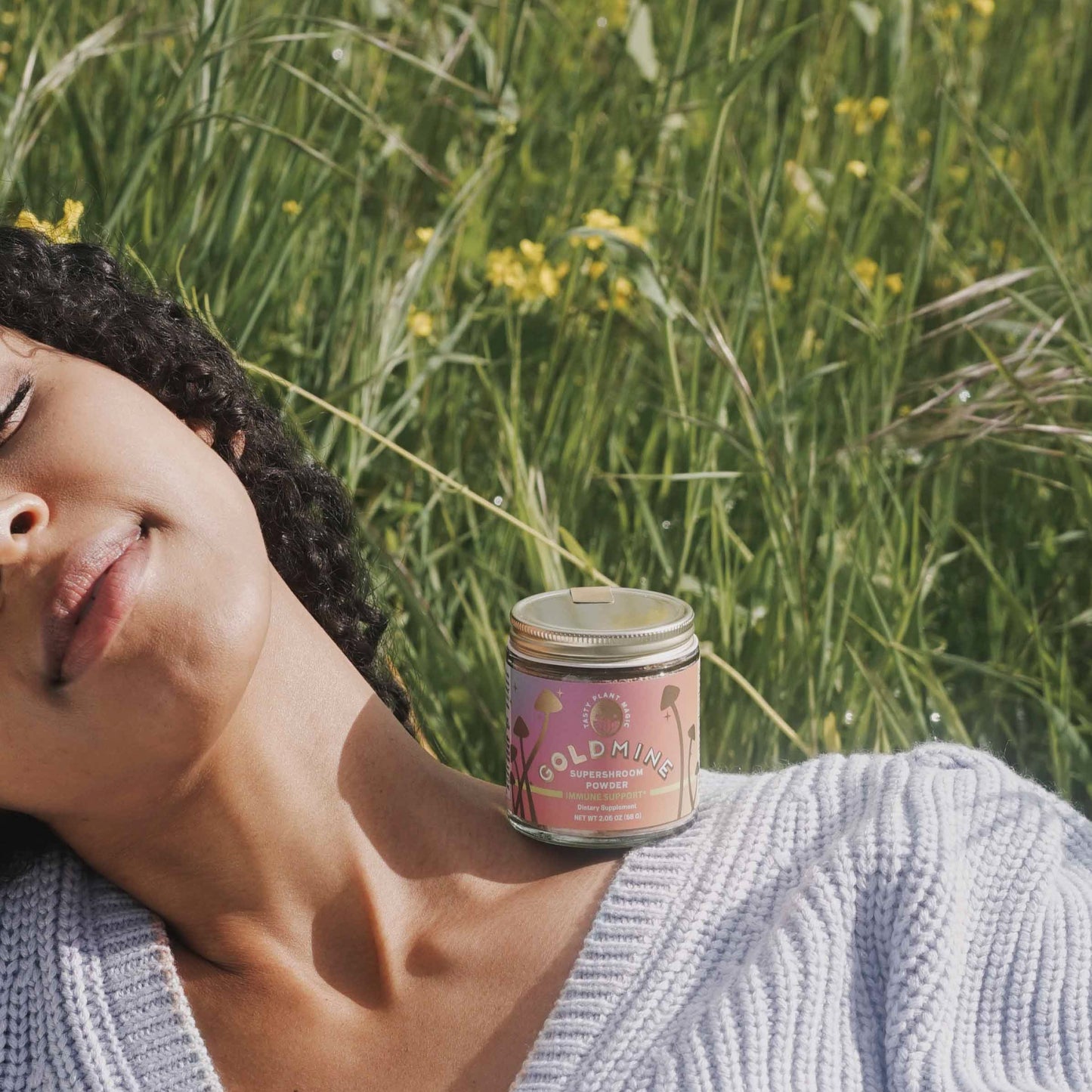 "I seriously love Goldmine products! They are so easy to add to any drink or recipe! I always feel so good when incorporating them into my routine!"
-Evelyn S, happy customer
What can you expect from Supershroom Powder?
Supershroom contains powerful immune boosting ingredients to fortify your body's defenses.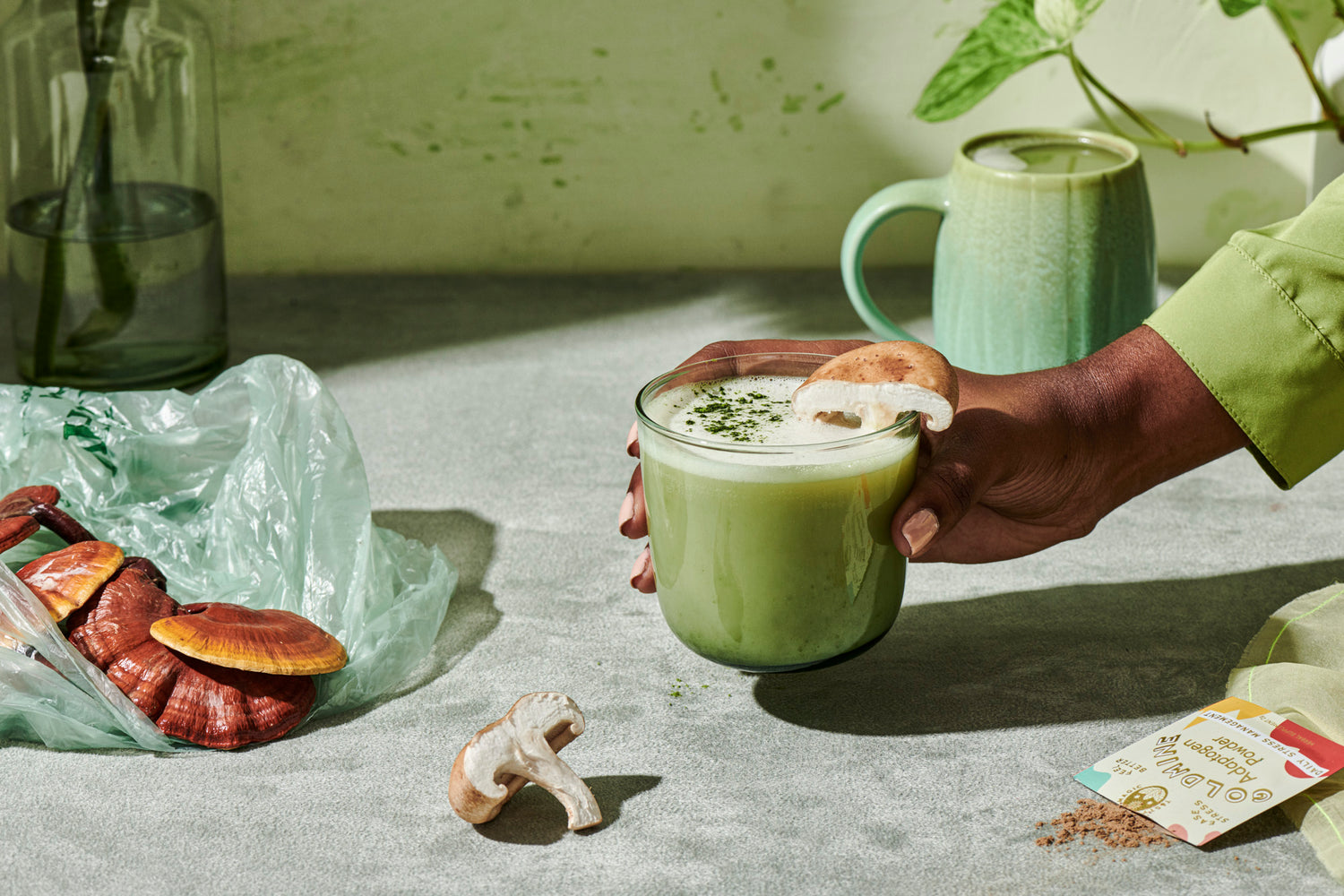 Make it your routine
Supershroom powder mixes into many of your favorite drinks. Add it to your morning coffee, smoothie, matcha - or make one of your own creations. We have several tasty recipes for you to try!
Meet the creator
Goldmine was inspired by burnout and adrenal fatigue. We are constantly juggling so many work responsibilities, projects, and social pressures. Goldmine was born out of a desire to share natural stress solutions that we can all benefit from.