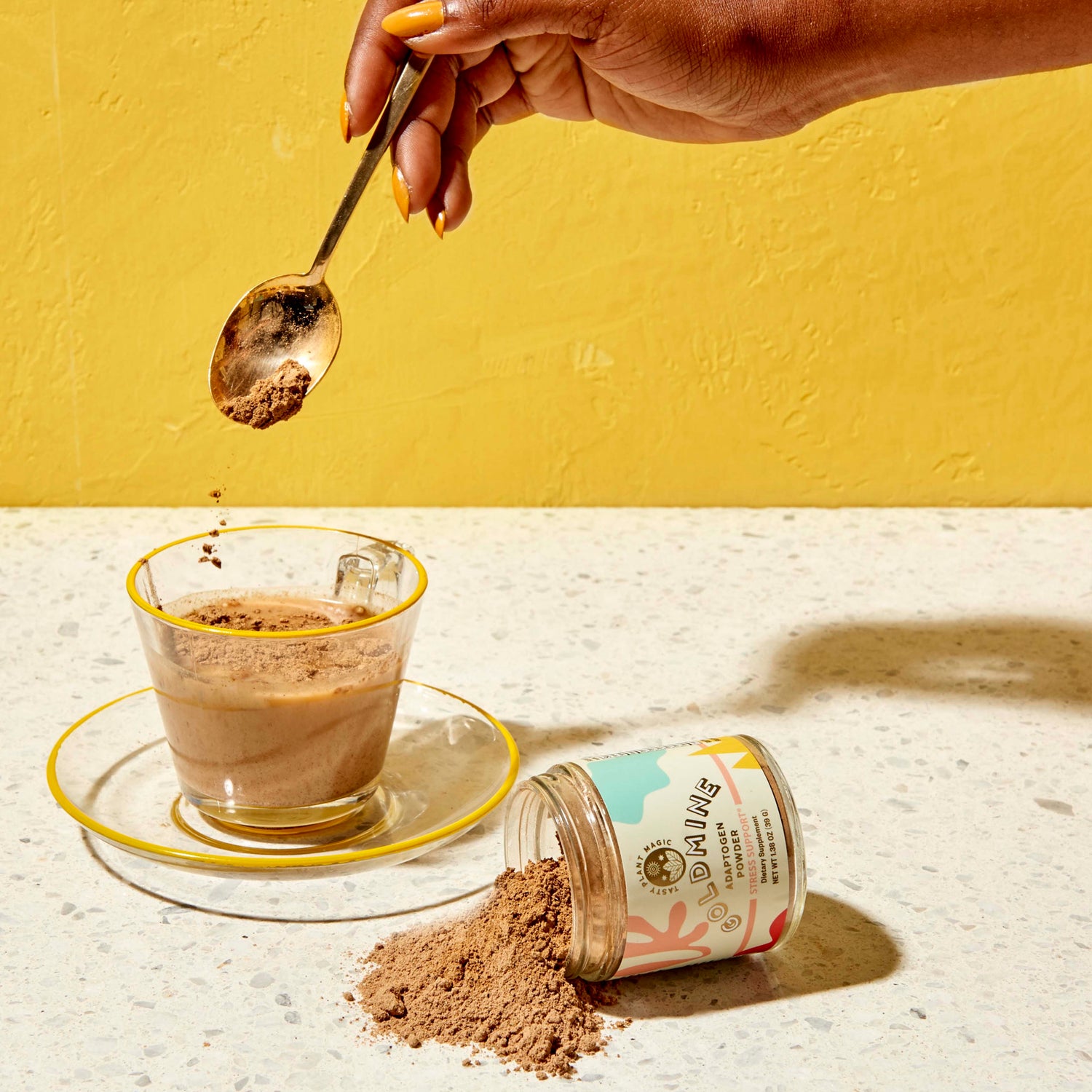 Tasty Plant Magic
Ease stress, boost immunity, and feel better all day, every day.
Try these amazing powdered blends of adaptogenic mushrooms and herbs. Swirl them into just about anything :)
Shop
Born from burnout
Find a better way to cope with stress. Our purpose is to help you move, think, create, and feel your best all day, every day. Our adaptogen blends of healing herbs and mushrooms help your body's systems find balance in a world full of challenges. As we feel better, we can better offer our gifts and show up for what matters.