---
Transparency is Key.
We value transparency. The perk of being a small company is that we can be open about our journey and our goals. We source the highest quality & most potent herbs and a natural extension is to make sure our packaging is also earth friendly and sustainable. In today's blog, our CEO, Rachael, dives into the details of what sustainable packaging looks like and where Goldmine is headed.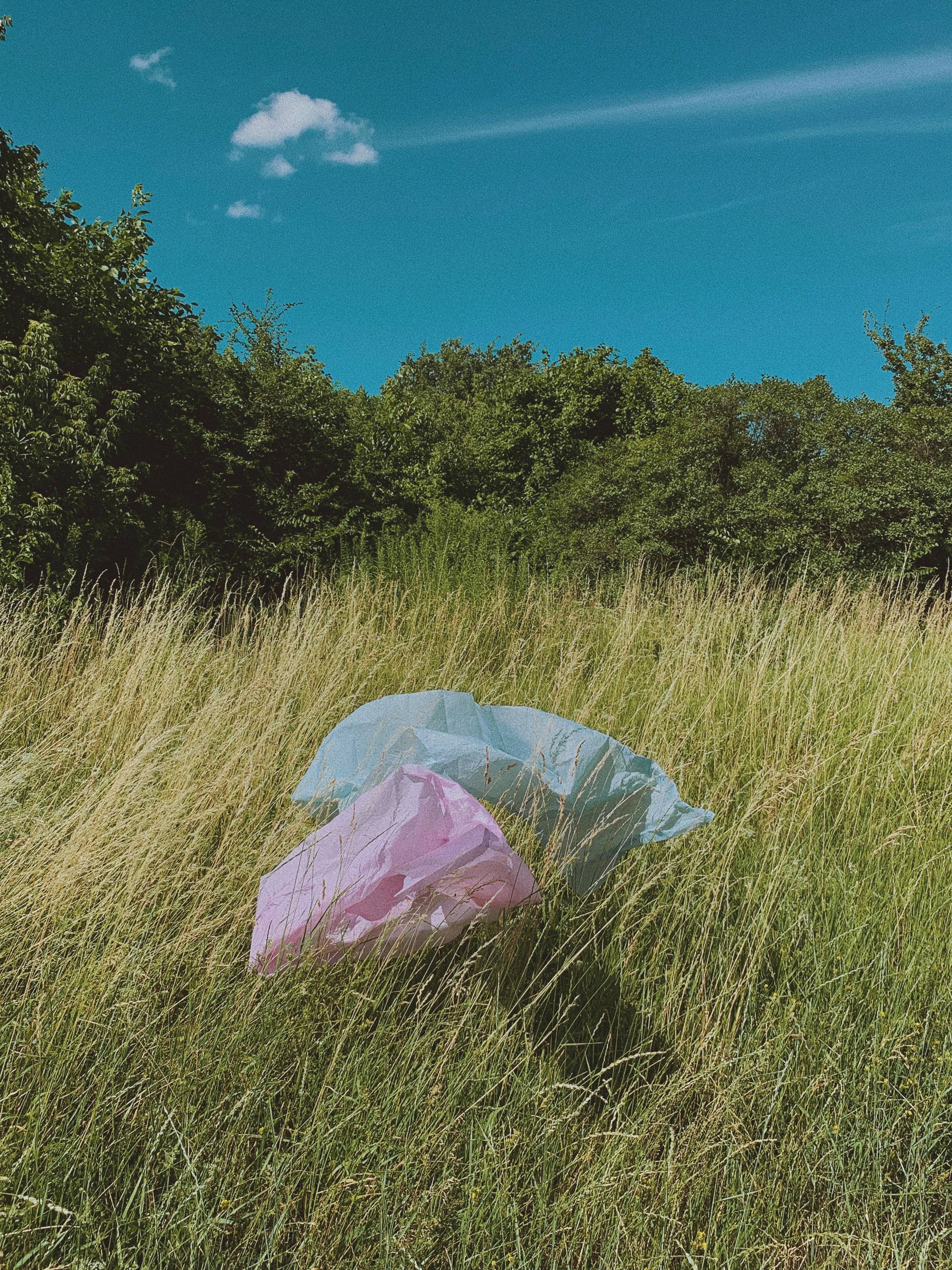 Plastic finds its way into everything because of its versatility and cheap price to produce. Have you read that stat that only 8% of plastic gets recycled? That some 90%+ ends up in landfills?! Because of lack of proper infrastructure to deal with it.
Like You, We Want Sustainable Packaging.
As informed consumers, we all want to do right by the planet, making sure we're supporting ethical brands that hold our values. Packaging that has a low carbon footprint and doesn't just sit in a landfill for decades after our single use of it. Well, we're right there with you.
Seeing other side, as a business and navigating the complexity of plastic, packaging, and the supply chain, I can see that...
there are gaps between what we want as consumers and where technology is at, both on a municipality level and at a packaging innovation one.
It seems like there are few things these days that don't include plastic. You and I try to be good citizens and do our part to recycle, but this issue is far beyond how we sort our trash at home. Part of the problem is that there are different types of plastic and they can't be recycled the same, so oftentimes plastic film bags just gum of machines and cause more a headache for our municipal recology centers.
Did you know our recology centers don't actually do the recycling? They only do the sorting, because before they would sell it to buyers in China.
With China's tighter regulations around what they will and won't import, our plastic is sitting in our recology centers. And, guess what? A lot of those bales of plastic will end up in the landfill because there's no one to buy them.
We're certainly having a reckoning moment with plastic, how we consume it, and ways that we can avoid it — contributing to this ever growing problem does not sit well with us, at Goldmine.
What are the issues with current packaging options?
There's greenwashing in the compostable industry, where manufacturers are using fossil fuel based "bio plastics." Which, are thought to not totally disintegrate, but to degrade into smaller pieces (more micro plastics, anyone?)
The minimums are astronomical for compostable packaging for a small brand (we're talking 50k+ units, which is just not possible for us at this stage)
The shelf life is very short for compostable packaging, cutting our product's shelf life into a 3rd of what it is otherwise, which means smaller production runs, more frequently (creating more costs and higher carbon footprint)
Innovations aren't here yet, but are on their way. As always, the answer is plants 💪🏽🌿 Renewable and sustainable options such as mycelium packaging, compostable seaweed packaging are making great strides... but they're still at the beginning of their journey and not yet accessible to a brand like ours.
We're committing to becoming plastic free, and it will take time. But, we hope you follow us on this journey as we all move in the right direction.
Our First Steps + New Plastic Free Labels
We already use glass jars with metal lids, which is a good start. Our glass jars can be cleaned and make fantastic vessels for spices, loose tea, and so much more. If you like us, you definitely make use of glass jars!  
Next to come is our labels, which, we have just printed! We're using metallized paper, so we get to keep that sparkling gold ✨
Next To Come: Plastic Free Single Packets
This will be trickier. But here for it. We love our single packets because they're easy to travel with and are great for new customers to try our product. But, in all honesty, we're not fans of the amount of trash they create, whether it's compostable or not. That's a lot of energy for a single use experience! But, you all love it, so we're going to do our best to keep them and make them more sustainable.
The next hurdle is to get rid of plastics in our supply chain, mostly from our herbal suppliers.
We hope you'll stay to watch our journey.
We want to hear from you! What in packaging do you look for? Do you purchase from brands that are waste conscious?
Send us a dm on the gram, we want to hear from you.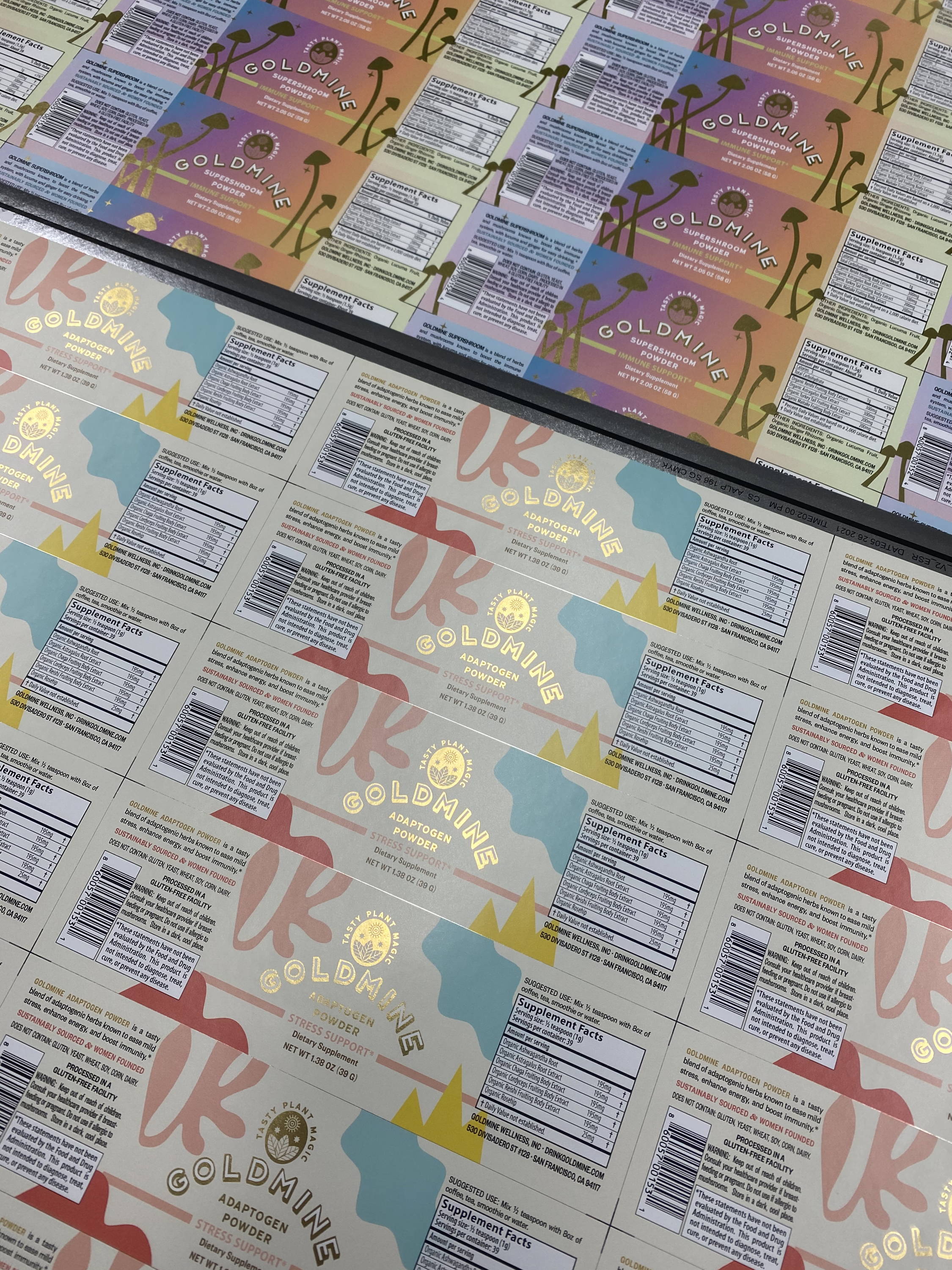 ---
---