Serves 3-4

Ingredients:

- 1 Ripe Avocado
- 1 Tablespoon Coconut Oil
- 2 Tablespoons Almond Butter
- 1/4 Cup Maple Syrup
- 1/2 Cup Non-Dairy Milk
- 1 Teaspoon Vanilla Extract
- 1/2 Cup Cacao Powder
- 2 Teaspoons Goldmine Adaptogen Blend
- Pinch of Sea Salt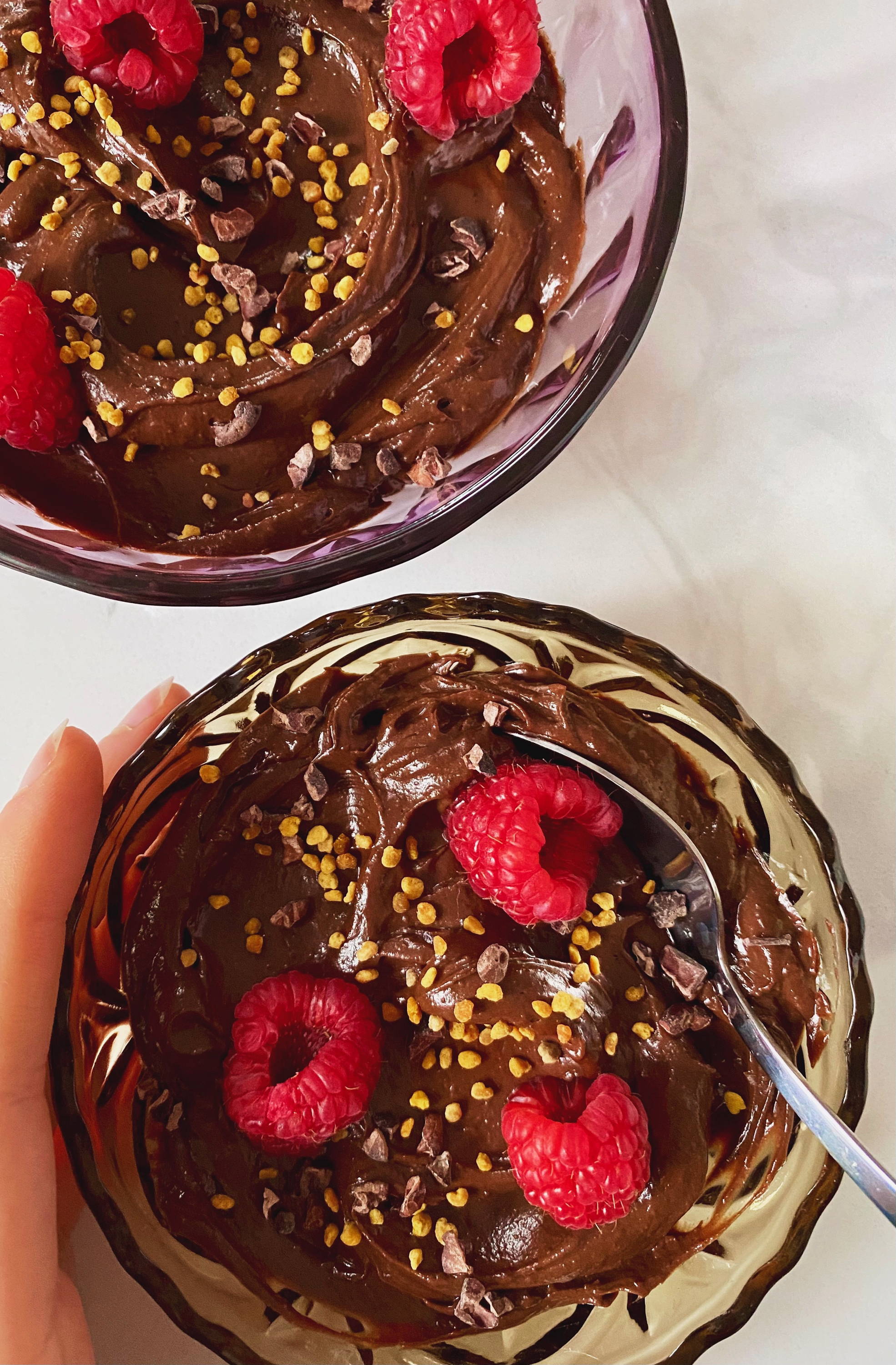 Directions:


1. Combine all ingredients in a high-powered blender or food processor, and blend
until completely smooth, scrapping down the sides as needed.


2. Eat right away, or store in the fridge for up to 5 days. It thickens in the fridge, but a
quick stir makes it smooth and creamy again.


3. Top with anything from granola, cacao nibs and bee pollen, to fresh fruit, coconut
yogurt and crumbled cookies.